Steel Bridge Team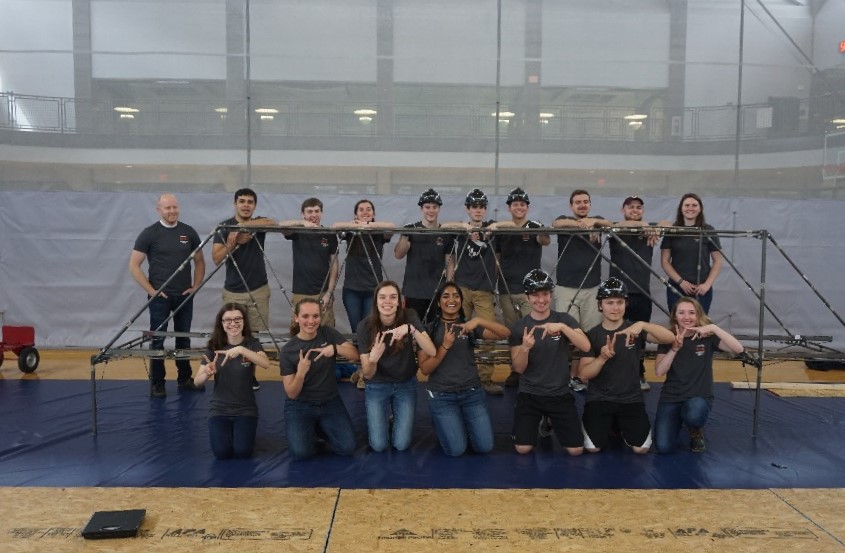 The Steel Bridge Design Team consists of ASCE members who design and construct a scale size bridge entirely from steel. The rules of the design and construction are provided by the National ASCE organization. These rules provide a fictitious problem statement under which the bridge must be built. The rules call out the required size of the bridge, usually one-tenth actual size, as well as other parameters including member types and sizes, loading requirements, and clearance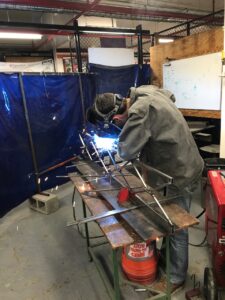 Each year, the Virginia Tech steel bridge design team competes in the regional competition with other schools in Virginia and West Virginia. The competition is based on bridge weight, construction time, stiffness, and aesthetics. The Regional winner goes on to compete in the national competition with schools from across the United States, Canada and Mexico.
In the spring of 2022, our team competed at the Virginias region symposium at won first place overall, as well as first place in all competition categories. They moved on to the national competition and placed 19th overall!
Please contact Steel Bridge Captains for more information on how you can get involved.
---
Fall 2022 – Spring 2023 CAPTAINS:
Justice Forster
Chris Padgett
Contact us at jforster4@vt.edu with any questions!